Biogents Mosquito Control Products
Biogents develops and produces highly-efficient mosquito population control solutions. Biogents mosquito control products target these pests, specifically Asian tiger and yellow fever mosquitoes, significantly reducing their threat to humans. Based on 16 years scientific research, Biogents products are easy to use and are effective. These products are used and trusted by professionals and homeowners alike across the world, making Biogents one of the leading mosquito control experts.

Biogents traps are the golden standard for Asian tiger mosquito (Aedes albopictus) and yellow fever mosquito (Aedes aegypti) monitoring and control. They are used by the German and French military, numerous mosquito control districts, as well as public health organizations in many countries including WHO. Our traps have also become the standard in worldwide programs such as the World Mosquito Program which is funded by the World Bank and the Bill and Melinda Gates Foundation to control dengue and other diseases transmitted by these species.
Biogents Mosquito Attractant for Tiger Mosquitoes
Can't seem to catch and kill all the mosquitoes in a property? Biogents has developed a solution that can attract more mosquitoes for easier trapping: the BG-Sweetscent.

This type of Biogents mosquito attractant
● produces an artificial odor that mimics scents found on human skin
● targets host-seeking, female mosquitoes
● can increase traps` catch rate of Asian tiger mosquitoes (Aedes albopictus) and yellow fever mosquitoes (Aedes aegypti) dramatically.

In 2016, Biogents received EPA registration for the BG-Sweetscent. Additionally, scientific studies show that using BG Sweetscent in a variety of other commercially available mosquito traps can increase catch rates of mosquitoes that transmit diseases like dengue, Zika, or chikungunya by a multiple. With the BG-Sweetscent and Biogents mosquito traps used in tandem, mosquito population control is easier and more effective.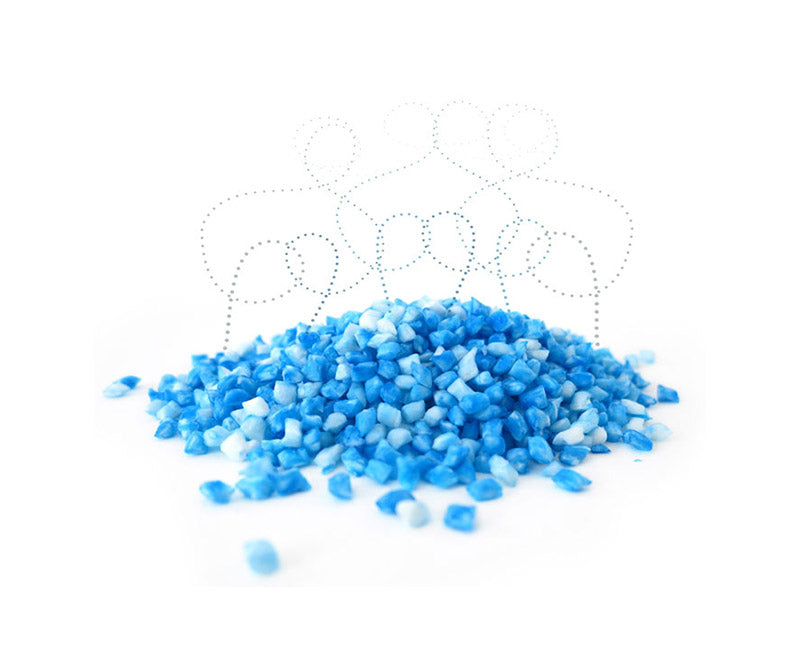 Alternating content
Mosquitoes carry some of the most dangerous diseases on the planet, such as dengue, Zika virus, and malaria. As such, decreasing their local population is crucial to keeping people safe.

Regular methods of combating mosquito problems usually include fogging with insecticides, using coil repellents, or mosquito sprays. While these may be effective to some degree, the drawbacks of some of the measures, such as the release of toxic fumes and the possible generation of resistance to the insecticides might not be worth it.

With high-quality products from Biogents, mosquito population control is easier than ever. Low-maintenance, sustainable, and easy to use, Biogents products effectively decrease the local mosquito population.

Two main trap types are offered by Biogents:
One type of trap (BG-Mosquitaire, BG-Mosquitaire CO2, BG-Home) was developed to target mosquitoes that are host-seeking. These traps imitate a human being.

The other type of trap that is offered by Biogents (BG-GAT) targets tiger mosquitoes that are looking for a place to lay their eggs by imitating a breeding site.

To get the optimal effect, a combination of these two trap types is offered with the Biogents Trap System.

Say goodbye to the annoyances and threats that mosquitoes pose. Order your Biogents Trap System today.
Testimonials
"BG-Mosquitaire is exceeding my expectations. I have been searching for good mosquito traps available USA and in EU. And this summer I have bought and tried six different kinds traps. I am most pleased with BG-Mosquitaire."
"Hello, my husband bought the BG unit that attracts Asian tiger mosquitos and it is working so well after 2 weeks, that I felt confident to post it on Facebook and nextdoor.com [...]
I believe in your cause and would love to see the broadcast spraying be banned. 
Thank you!!"
"HANNA IS WONDERFUL WITH CUSTOMER SERVICE. BIOGENTS TRAPS WORK BEAUTIFULLY. EVERYONE SHOULD HAVE AT LEAST ONE."
"I would recommend the BG - Mosquitaire CO2 trap because it works and is relatively inexpensive and safer to operate and is used by local governments across the U.S.A. and the world. I do believe in Biogents products and wish you continued success in the U.S.A."
I am very please with the almost 30,000 mosquitoes that were prevented from being born (56 x 500 eggs = 28,000) thanks to the BG trap. This only counts the ones stuck to the paper not the ones that were dehydrated on the net.
Also so interesting to see how the traps perform differently based on their location around my house and how the one trap gets flies?? While two others also catch tons of little nats.
I have set up the Mosquitaire unit (with CO2) and two GAT traps on our small urban lot and after only a few days we have caught so many mosquitoes. Our property is becoming nice again! Thank you so much for developing this product. I plan to let my neighbors know about it as we live near a creek and have awful mosquito problems every summer. I can't tell you how nice it is to be able to sit on our patio without needing bug spray or using other toxic chemicals.